HDS has enjoyed reputation as Fortune 100 companies
On 23rd, September, the announcement conference of Fortune 100 companies and large-scale enterprise transformation development report was held in Haikou, which was hosted by confederation of Provincial Enterprise and provincial entrepreneur council. The conference released Hainan Fortune 100 companies officially in 2016 .HDS moved up four places in the ranking and became the top 33.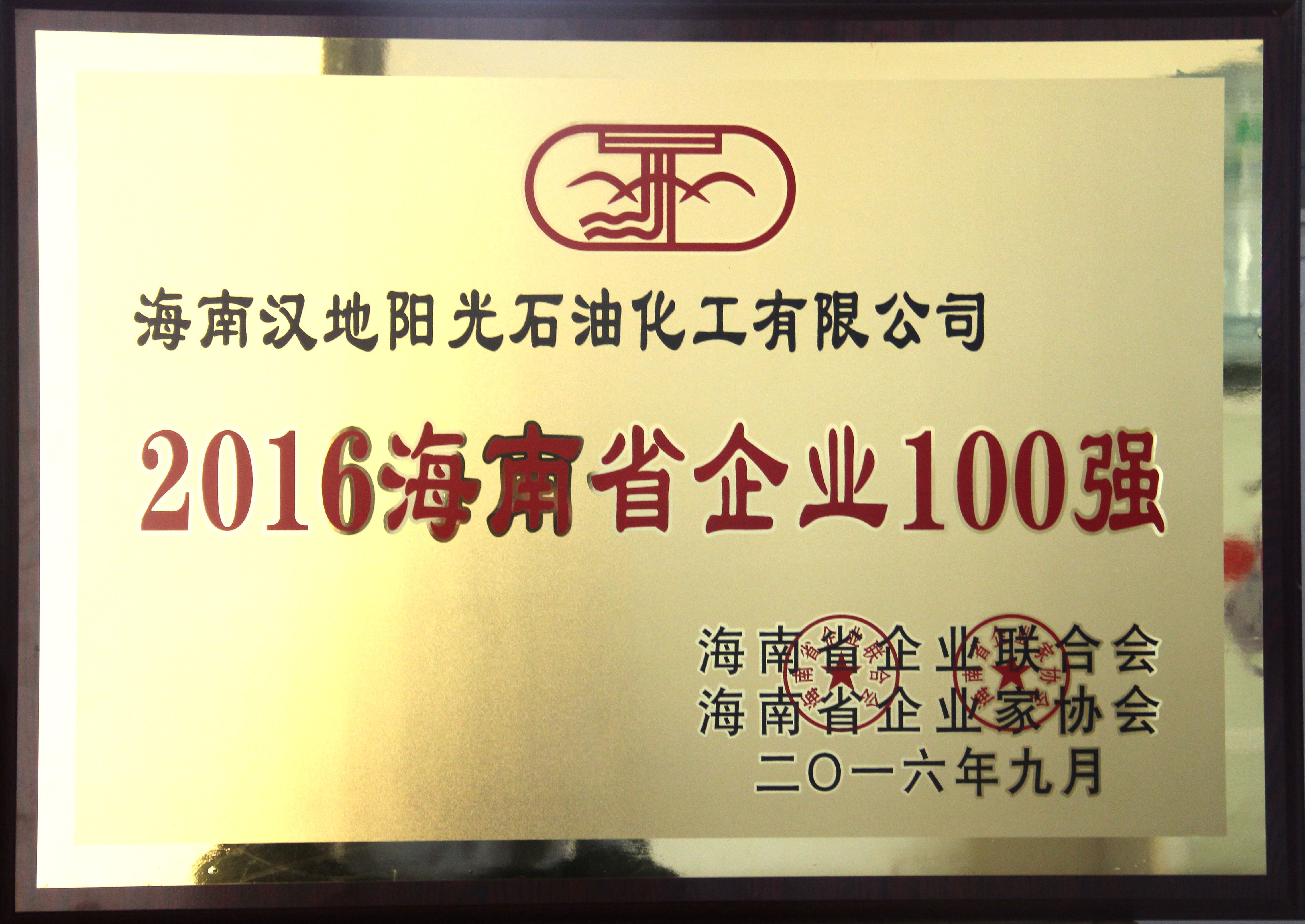 It is understood that sorting、research and publishing of Fortune 100 companies had been carried out since 2006.Over 11 years, sorting of Fortune 100 companies have became the most influential activity of measuring scales development and economic performance. It became a business card and miniature of economic development in Hainan.
As a local private enterprise, HDS has developed as an industry group that possesses many subsidiaries. Within 10 years development, the registered capital has reached more than 2 billion RMB with its sustained efforts.HDS has invested the new project of capacity of 1.5 million MT/year specialty oil plant and a 150,000 MT/year Pharmaceutical and Food grade white oil plant (1 phase).The production capacity of HDS will reach 1 million MT/year, with most complete various type in domestic market and become the highest yield production of specialty oil manufacturing base after going into operation in 2018.