Piercing Eyes in Sunshine – Han Zhiming, Role Model from Logistics & Storage
Love Your Job
is a continuous program in all business lines and functions in Hainan Handi Sunshine Petrochemical Co., Ltd. (HDS) to advocate and pass on dedication to job, passion for work and professional responsibilities in HDS staff. In HDS, front line operators are hard-working and loyal. They make great contributions to company and encourage each other by delivering excellent performance and behaviors.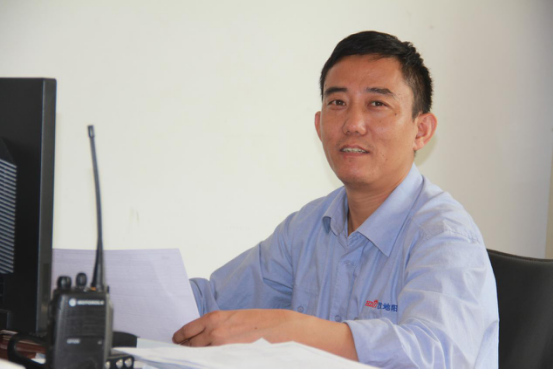 In HDS, Logistics & Storage (L&S) is a team composed of guys who don't have shining academic background or
fancy titles, but are devoted to every task, big or small, in everyday
'
s work. They realize their own values in common positions. According to Mr. Zhao Yanxing, Manager of L&S, L&S staffs are keen advocates of Love Your Job program and
follow
the Love Your Job spirit in daily work. Mr. Han Zhiming, Cabin Inspection Specialist of L&S is a role model in HDS. Mr. Han has been working as cabin inspection specialist for 4 years with excellent performance. He has piercing eyes that never let go the tiniest risk which may lead to contamination. For the past 4 years, he has successfully delivered a lot of tasks and set a good example to other colleagues. In the regular inspection task on 10 Sep. Han found a hidden compartment and helped company to avoid big
losses
.
Careful Inspection In And Out Of Cabin
10 Sep.
wa
s another common day in Han's
life. He started the cabin inspection as usual, step by step as per Cabin Inspection Guidelines.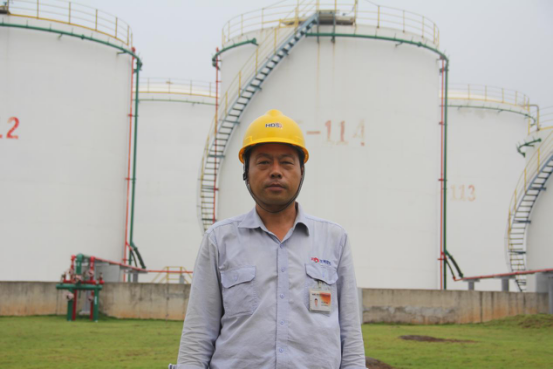 When we met Han, he had already finished the inspection. He was quite calm about
his finding of the hidden compartment. He said that he learnt from today
'
s finding that you could never be too careful in cabin inspection. Every corner must be covered and every step must be recorded.
Han has repeated the same checking for years. He showed us the pictures taken on 10 Sep., pointed us the large amount of rust powder and
illustrated
the problems found in detail with stern look.
When the vessel arrived and been cleaned, Han put on his PPE, took his inspection tools and climbed into the vessel.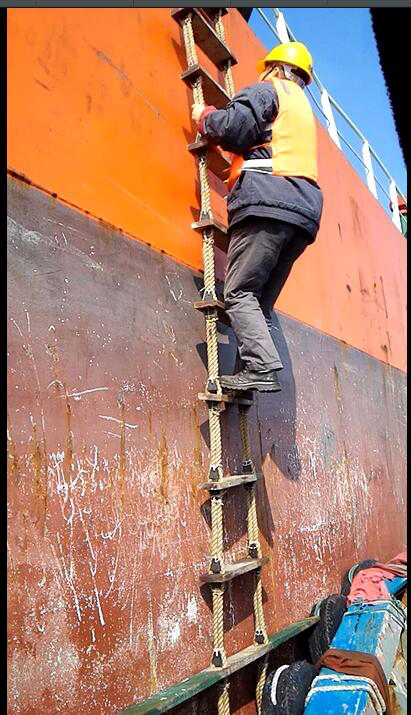 Cabin inspection is a very tedious work. The inner side of hatch, interior of cabin and bottom of vessel should be checked separately to ensure the fitness of vessel.
Check every corner in hatch and cabin
The first step is to check the Log and measurement of previous cargoes to see if there are big discrepancies in measurement.
Then Han requested all valves for surface tubes and bottom tubes be released. Han would listen carefully at the hatch to judge if there is oil residue in tubes. After that, Han opened all the hatches and check if there is abnormal smell in each compartment and check if there is oil residue at the bottom by explosion-proof flashlight. Gas sensor was used to test the air inside the cabin. When the air was OK, Han went down inside the cabin with crew. It was on the inner side of the hatch where he found large amount of rust powder and he talked with the crew for appropriate treatment.
Check every corner in bottom
Han always follows the Cabin Inspection Guidelines strictly, never skip a single step:
check the completeness of paint-coat, wipe the peeling coating and cabin wall to check the cleanliness; check if there is any water or impurity lie on pipeline mouth and pipeline wall; and check if there is any water or
impurity
or rust inside the filter of pump room.
Cabin inspection is a hard and energy-consuming. But Han Zhiming loves his work with deep affection.
Like always, when Han entered into the bottom part of vessel, he was already soaked with sweats
, looking like he was just out of water. The bottom part of vessel was narrow and dark, Han had to check every corner with flashlight and once he found a problem he should dealt with it immediately. In 10 Sep. inspection, Han found some oil sludge on the bottom floor,
possibly
left from previous discharge. He requested the crew to clean sludge for a second check. He would request the crew to wash the vessel again if he
determined
that the vessel was not fit for charging after second check. While the crew was cleaning, he didn
'
t leave the cabin but continue to check. The he found a very small hole at the bottom of the cabin. The hole was no bigger than one man
'
s size and was very difficult to find in the dark environment. This means that there is hidden compartment in the cabin. No one knows how the exact size of the hidden compartment. But one thing for sure is that the hidden compartment would cause
discrepancy
for
measurement
and is a big risk to oil quality. Therefore, Han determined that this vessel was not fit for transportation.
No Compromise in Cabin Inspection
"As a party member, I join the family of HDS and be a member of L&S, I promise to be the Piercing Eyes of L&S. I honor my choice and commit to devote my belief and youth to my work and guarantee the oil quality during transportation now and always." said Han Zhiming. Cabin Inspection reflects clean vessel, clean oil and clean soul. HDS' reputation of high quality oil is built on the co-efforts of hundreds of Handi people like Han, who never let go any single risk to oil contamination.
Mr. Cao Tong, Deputy General Manager of HDS, high
ly
appreciates the spirit and value of Han Zhiming. He requests all staff to learn from Han,
to deliver everyday
'
s performance and
achievement
greatness in common positions. He also asks all business lines and functions to learn from the incident, to develop
professional
, proactive and loyal staff
that
can grow
together
with HDS.